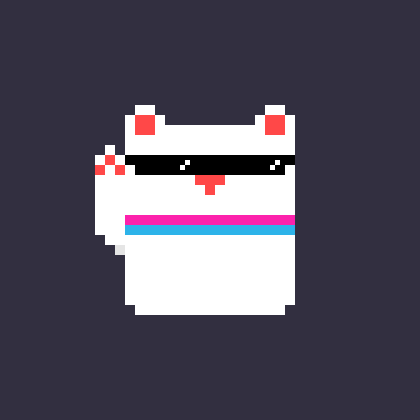 NEKO
Ultra 64
Income generating NFT collection.
You can buy only one NFT per wallet.
You can only have one winning bid at any time.
Minimum bid is 3 AVAX
Bids can be upped by 0.5, 1 or 2 AVAX
Winning bids are binding
You can withdraw your AVAX on lost bids at any point
You can mint your NEKO once the auction for that set has ended
---
LIVE
These NEKOs are on sale now. Mouseover to place a bid (min 3 AVAX).
Set 6/8
(winning bids won't be withdrawn)
---
SOLD
These NEKOs have been sold. Mouseover to see the sale price.